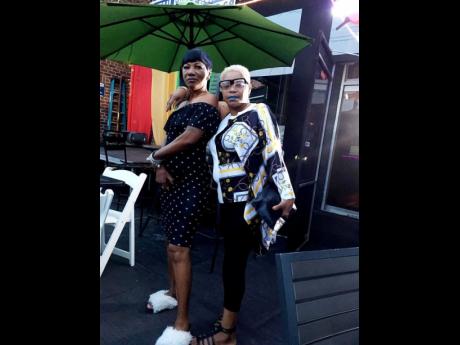 Deejay Sister Charmaine has died. The 53 year old is said to have died in her sleep at her home in Bronx ,New York, United States on Tuesday. The "Glammity" deejay rose to prominence in the 1980's which she credits to the late Winston Riley who owned and operated his record store on Chancery Street in Kingston.
Born in Arnett Gardens, Kingston , Jamaica Sister Charmaine migrated to the US in 1993. She has had a number of hits in the 1980's working alongside her producer Winston Riley some of these include; "Man
Look Nice", "Granny Advice" and "We Have the Body". Sister Charmaine performed at Sting in 1989 in the unforgettable Four the hard way clash including Lady Patra, Lady P and Lady G. Sister Charmaine is survived by a daughter and a grandchild.
On behalf of the Reggae Times family we issue condolences to her loved ones.
~T.M
Another legend passes Sister Charmaine