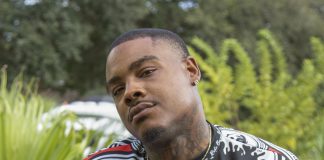 Bamm Holt, grandson of the legendary John Holt has released his EP, with the title "Realize". The EP released includes covers from his grandsfather's collection of songs such as; Tribal War and Police in Helicopter. The five single EP also contains original works such as Bamm's "Luv", single.
A native of Spanish Town, where he grew up, Bamm born Scwayne Holt describes his style of music as reggae-fusion sound. The rapper now in his late 20's also collaborated with his father Junior Holt, on "Tribal War" and "Police in Helicopter" remake. His father Junior Holt has been doing music for some 30 years now.
In Bamm's bid to carry on the family's legacy he is to release a documentary on his grandfather; set to be released sometime in 2021. The documentary will take the name of one of John Holt's most prominent albums series "Voltz of Holt". John Holt passed away in late 2014.
~T.M