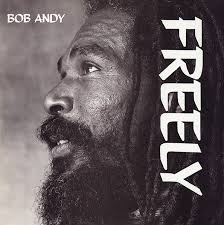 Bob Andy also known as Keith Anderson CD was a renowned Jamaican reggae vocalist and songwriter. He was widely regarded as one of reggae's influential songwriter. Bob Andy died on March 27, 2020 and in an effort to commemorate his life and work radio station The Edge 105.3 launched a contest to highlight some of his songs. They have compile an A list of hit Songs and a B list of less popular song
         The Bob Andy Song Contest runs for a period of 20 days from July 6 to August 3, 2020 and  will take place during The Edge 105.3 morning program with Richie B at 8:15am each morning for a 10 minute period to feature songs from both list A & B.
During the 10 minutes session readers can call into the radio station The Edge 105.3 or log onto their website to select their favorite song from each list. Votes will be tallied at the end of the 20 days and the voters who had their favorites picked as the number one Bob Andy song on each playlist will have their names entered in a draw. Top three winners from each list will be chosen with a total of $70,000 cash prizes to be won.
The Bob Andy song contest is sponsored by Tools Hardware & New Budget Supplies.