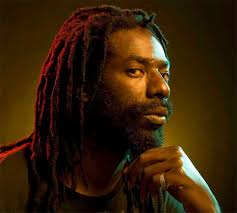 The Jamaica Festival Song Competition which was streamed live on television and social media platforms announced the winner of the top 10 finalist in the competition on July 26, 2020. By popular vote the Upside Down 2020 artiste Buju Banton was proclaimed winner with his song I Am A Jamaican. Buju Banton, a first timer in the competition, was motivated to join the competition by the culture minister. This year, there were more than 250 entrants.
Banton saw the competition as an opportunity to gain the funds for the Sunbeam Boys' Home and he decided that his charity will be the beneficiary of the $3 million cash prize.
 Buju's song I Am A Jamaican had climbed to number 9 on the ITunes Top 100 Reggae Single Chart and Jamaica Festival 2020 song competition album at number 7 on ITunes 100 Reggae Album.
I Am A Jamaican will be the backdrop of the Jamaica Festival Independence celebrations.
BUJU BANTON WINS SONG COMPETITION