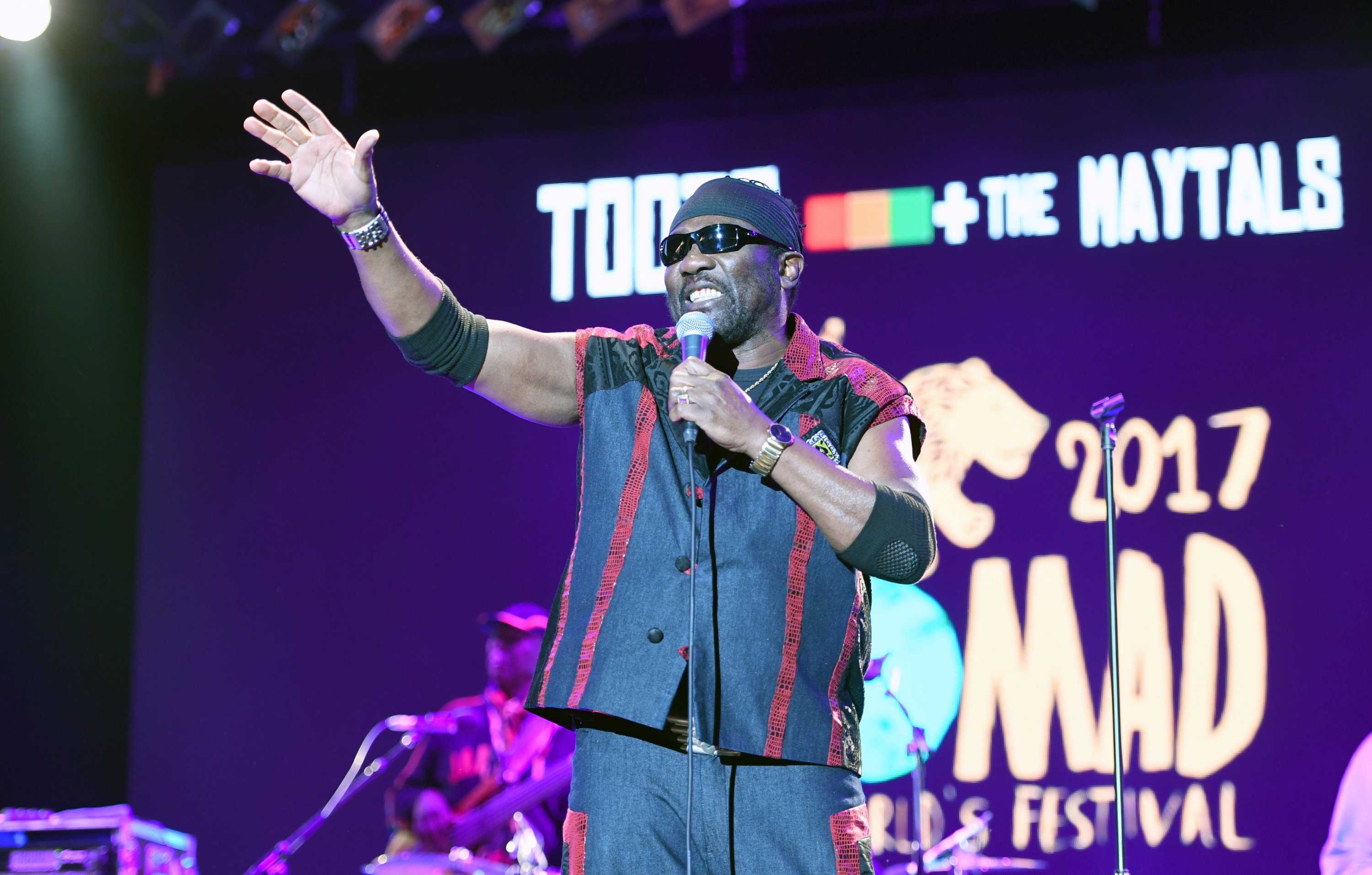 Today Jamaica celebrates the birthday of one of Jamaica's Greatest Reggae Artist: The legendary Fredrick "Toots" Hibbert. Happy Birthday Toots!
Today Toots would have celebrated his 78th birthday. However the Legend passed on,  at the University Hospital of the West Indies on September 11, 2020  at the  age of  77 – due the Corona Virus.
Though sadly missed, let us remember why we love Toots so much. He was a pioneer of Ska, Rocksteady and Reggae.
Hibbert was born on 8 December 1942 in May Pen, Jamaica, the youngest of his siblings.
His music career began in the early 60s when he formed the band Toots and the Maytals in 1961.
Hibbert's group, Toots and the Maytals was pivotal in shaping and popularizing Reggae music Globally.
Since then, for almost 60 years the group garnered success both locally and internationally.
The 1968 single, 'Do the Reggay', was the first song to use the word 'Reggae', which led to the genre's naming and thus the introduction of the music form globally.
The group also won the Grammy Awards in 2005 for the Best Reggae Album "True Love". The group was also listed in the Grammy Hall of Fame 2008, for their Album "The Harder They Come". As well as at present, the group is a nominee in the Reggae Category, for the fifth time, at the Grammy Awards 2021.
These are just some the ways the Reggae Icon have made Reggae music become internationally recognized.
So as we celebrate this prestigious day, let us always remember the legacy he left behind.
Condolences to his friends, band mates and family – the nation and the world celebrate with you.
Thank you Toots for the legacy you left behind which help to put Jamaica on the map internationally.
~A.E
CELEBRATING TOOTS; A LEGEND WAS BORN