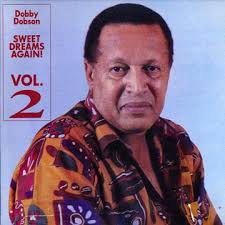 One of Jamaica's most beloved singers, Highland "Dobby" Dobson has died at the age of 78 due to complications of COVID-19 on Tuesday at 4:30pm. The "Loving Pauper" singer was diagnosed with Alzheimer's a few years ago and was living in a home in Fort Lauderdale, Florida.
Born in Kingston, Dobson got involved in music while attending Kingston College in the late 1950s where he was a member of the school's choir along with Norris Weir, who was a member of the group "The Jamaicans".
Dobson started singing in the early 1950s and recorded songs such as "That wonderful sound" and "Mexican Divorce". He had stints with legendary producers Coxsone Dodd and Duke Reid, recording as a member of both The Virtues and The Sheiks. The hit single "Loving Pauper" was done in honour of Duke Reid.
Despite him making a name for himself in the music industry, Dobson kept his day job as a salesman and proof-reader for The Gleaner. He however migrated to the United States in 1979.
Dobson became a Christian in 2000 after the death of his mother. He began recording inspirational albums such as "Love songs for Jesus" and "You raised me up".
He was awarded the Order of Distinction in 2011 by the Government of Jamaica for his contribution to the country's music.
Highland "Dobby" Dobson is survived by his children, grandchildren, four brothers and three sisters.