BRIAN BONITTO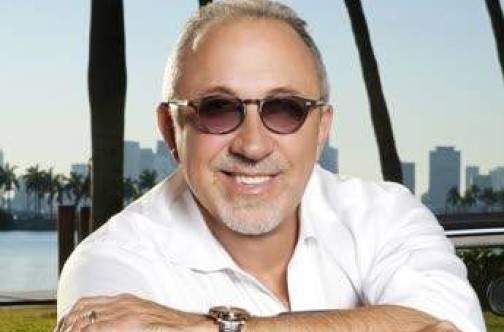 Emilio Estefan , producer, mentor, entrepreneur, philanthropist, has won 19 Grammy awards so far. His new project, a reggae song 'One World, One Prayer' is a prayer of hope, love and unity . It bears some resemblance to Bob Marley's original One Love. The song features Cedella and Skip Marley, Shaggy, and Puerto Rican singer Farruko , was written for The Wailers, Bob Marley's band.
In 2010 Emelio assembled about 50 Latino entertainers to record Michael Jackson's "We Are The World"(Somos El Mundo in Spanish) written by Estefan and approved by Quincy Jones the proceeds went to Haiti relief. Emelio has shaped the careers of several music superstars ,and has produced the Latin Grammys, Hispanic Heritage Awards, Nuestra Navidad, as well as productions on HBO and Showtime. In November 2015 President Barack Obama awarded the Estefans with the United States' highest civilian honour -The Presidential Medal of Freedom. Emelio is the husband of Cuban-American superstar Gloria Estefan and member of the Miami Sound Machine (Gloria was the lead singer) of the band.
Paramount Miami Worldcenter skyscraper in Florida, lights up every evening at 7pm with the words "One World, One Prayer" in acknowledgement and support to health care professionals, first responders, essential workers and others risking their lives for the rest of us in the covid pandemic.
This collaboration should bring about a positive effect on Jamaica and reggae music.
Emelio Estefan's 'One World one Prayer'