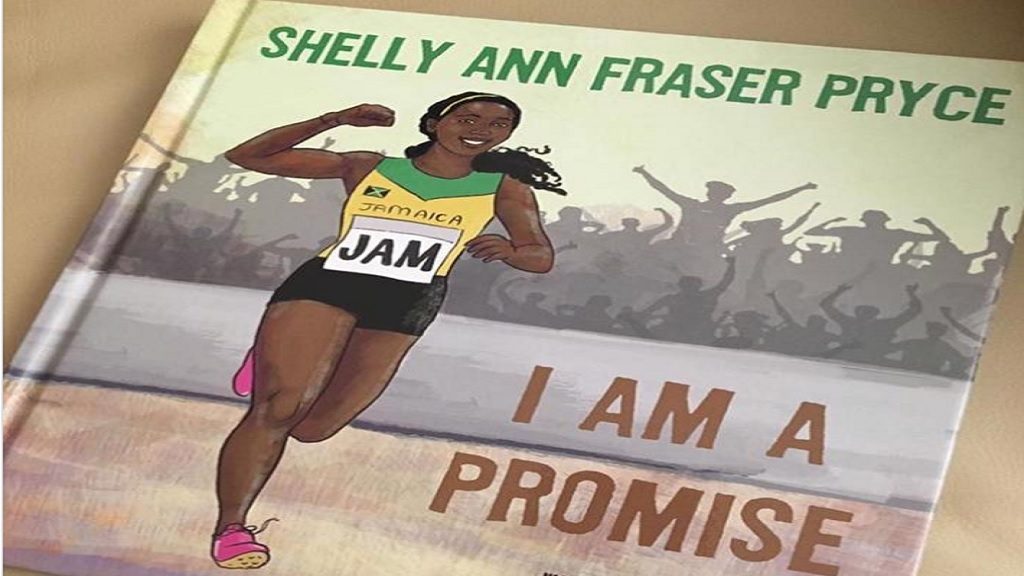 Two-time Olympic gold medallist Shelly-Ann Fraser-Pryce will release her new book, I Am A Promise, in September.
The 32-yer-old Fraser-Pryce made the announcement on Saturday on social media.
I Am A Promise, is an inspiring children's picture book about the indomitable spirit of the six-time Olympic medal winner.
The book takes readers on Fraser-Pryce's journey from her childhood days in the tough inner-city community of Waterhouse in Kingston, Jamaica, through her development as a young athlete to her first Olympic gold medal in the 100-meter at Beijing, China in 2008.
The story charts how Fraser-Pryce's commitment to hard work and encouragement from loved ones helped the sprinter to achieve her dreams against great odds. The book encourages young readers to believe in themselves and to maximize their own promise to the world.
Fraser-Pryce in a post on Facebook that, "I am super excited to share my most recent project! My upcoming children's book, I Am A Promise, which will be launched in September in select Sangster's Bookstores locations.
"Seeing my personal journey depicted in print and color is such a blessing for me, and I am so humbled to be able to share it with you all.
"The genesis of this is founded on what I believe is fundamentally important; how we raise our children, the importance of consistent love and nurturing their God-given talents always.
"This book is extra special for me also as I will be able to read it to Zyon (her son) and teach him these valuable lessons as he grows up."
In 2016, Fraser-Pryce published her tell-all autobiography, Priceless Journey, which detailed her many struggles and obstacles along her path to becoming an Olympic champion.
Fraser-Pryce to release 'I Am A Promise' book