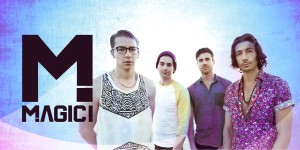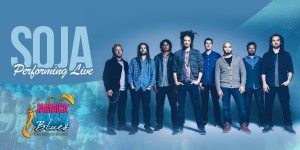 INTERNATIONAL REGGAE ACTS IGNITES
JAM. JAZZ & BLUES FEST WITH THE RIGHT NOTES.
By Baldwin S. A. Howe
In zoning in on "Reggae Music" worldwide, REGGAE TIMES has made note of the Successful debut that internationally based reggae acts, Soja, based in the U.S. and Magic, based in Canada have registered while performing for the first time, in Jamaica, the birthplace of the Reggae music genre.
The Jamaican national entertainment media, (electronic and printed), have been heaping high praises regarding the performances delivered by both, Soja and Magic at the recently concluded Jamaica Jazz and Blues Festival held at the Trelawny Stadium, in the parish of Trelawny over the days Jan.29-31.
One publication, "The Gleaner", dated Monday Feb. 2, noted that; "Pop reggae band, Soja, a heavyweight outfit of singers, drummers and guitarists, which is tagged, 'one of the best in the world', showed versatility and opened the members of the audience's eyes to the 'crème de la crème of, (international), reggae music."
One patron was quoted elsewhere in the media expressing the opinion that, "Reggae is in good hands." This comment was poignant, bearing in mind that Reggae music is now a worldwide owned phenomenon and no longer the sole ownership of Jamaica.
Canadian based group, Magic also received positive reviews for their playing of reggae music. Magic's execution of the genre was described as being 'intoxicating.' Magic was praised for their youthfulness, attire and their delivery of "Rude", their signature reggae hit which went to the number one spot on Billboard's Reggae charts for several weeks, last year.
The Toronto based group has now become very popular in Jamaica and the hit, "Rude", has morphed into being a possible reggae anthem here.
To the Jamaica Jazz and Blues Festival's audience both bands, despite being foreigners, hit the right notes.
INTERNATIONAL REGGAE ACTS IGNITES JAM. JAZZ & BLUES FEST WITH THE RIGHT NOTES.