The African Cultural Center  at 2650 Sistrunk Blvd in Fort Lauderdale, Florida on Saturday , April 21 ,2018, will be home to a 'Night of Culture and Comedy', a charity event endorsed by Jamaican comedy sensations Ity and Fancy  Cat, in aid of  the restoration of the Walkers Place of Safety  for Children in Kingston Jamaica, which was recently damaged by fire.
The show will feature Jamaican entertainers who will be tasked of injecting the requisite "culture". These include comedian Owen Blacka Ellis, as well as musicians Herold Davis and Kristen Alicia and the show is slated to start at 6pm.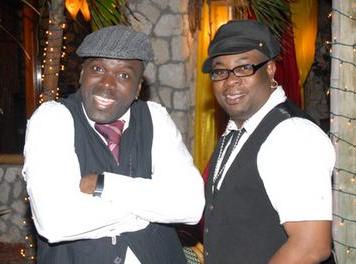 Tickets for the event are available on Eventbrite and EventsRUsOnline or by phone at 
954-648-2800
.
This event is powered by The Dr Sue and You Charitable Foundation Inc.,  in partnership with Kreative Konnectionz, and sponsored by the Friends of the African American Research Library & Cultural Center, Jamaica National Bank, The Excelsior Alumni Association, EventsRUsOnline, Riddims Marketing and DavidiPhoto.
Ity and Fancy Cat slated for an explosive Fundraiser in Florida