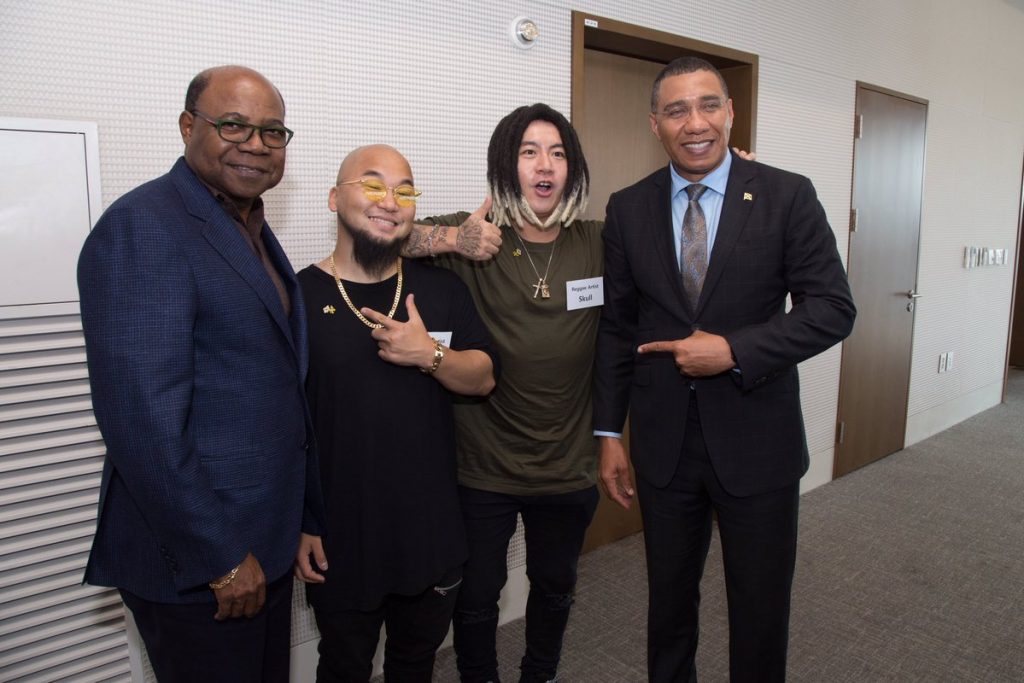 Prime Minister Andrew Holness (right) and Minister of Tourism Edmund Bartlett (Left) snapped a quick pic
with two of South Korea's reggae artistes M.Tyson and
Jo Sung-Jin AKA (Skull).
M.Tyson went to school in Taiwan, Hong Kong and
Korea as well as New Jersey, Studied English Literature in
Seoul and the music business in New York.
Jo Sung-Jin AkA (Skull) it is alleged that he is the first native to embrace reggae music culture. He kept his
name "SKull" after the band he was apart of was broken
up.
While Prime Minister Andrew Holness listed south Korea
to hold talks with Korea's government officials like
President Lee Nak-yon, Prime Minister Andrew Holness
took the time out to visit South Korea's Samsung
Innovation Museum in Suwan at their leading
Technology Centre.
Jamaica's Prime Minister Grabs a Quick Picture With South Korea's Reggae Reps