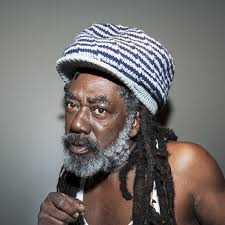 Johnny Clarke veteran roots singer is to receive a Bob Marley One Love Award on February 16 (Ash Wednesday). The 40th year since the event is being held will see Clarke being one of five persons being honoured.
Clarke started his career in the 1970's and propelled with his single "Everyday Wandering" in 1973. He continued his career with singles such as Move Outta Babylon and African Roots.
The other recipients in 2021 are Dean Fraser (Saxophonist), Robin "Jerry" Small (broadcaster), Glendon "Admiral" Bailey (deejay/coach) and Cornel Campbell(Singer).
The event is to take place at 7 Basiks at 3 Deanery Road, Kingston 3. The days activities are to start at 11:00 am.
~T.M
JOHNNY CLARKE TO BE AWARDED WITH THE BOB MARLEY ONE LOVE AWARD.