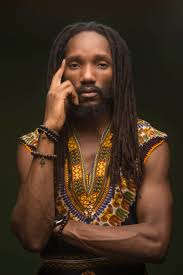 Well known for his conscious vibe on the reggae music scene Kabaka Pyramid released "Believe", three weeks ago. "Believe" is produced by Tip God Music and the music video directed by Quan Nelson of Studio9.
Known for songs including "Reggae Music" and "Well Done". "Believe", serves as an inspiration to experiences of setbacks in life.
Signed to "Bebble Rock Music", Believe is featured on Kabaka's 2020 Immaculate Mixtape. Born Keron Salmon in St. Andrew Kabaka is the holder of a degree in electronics and computer technology from Devry University in Orlando. His alma mater is Campion College.
~T.M