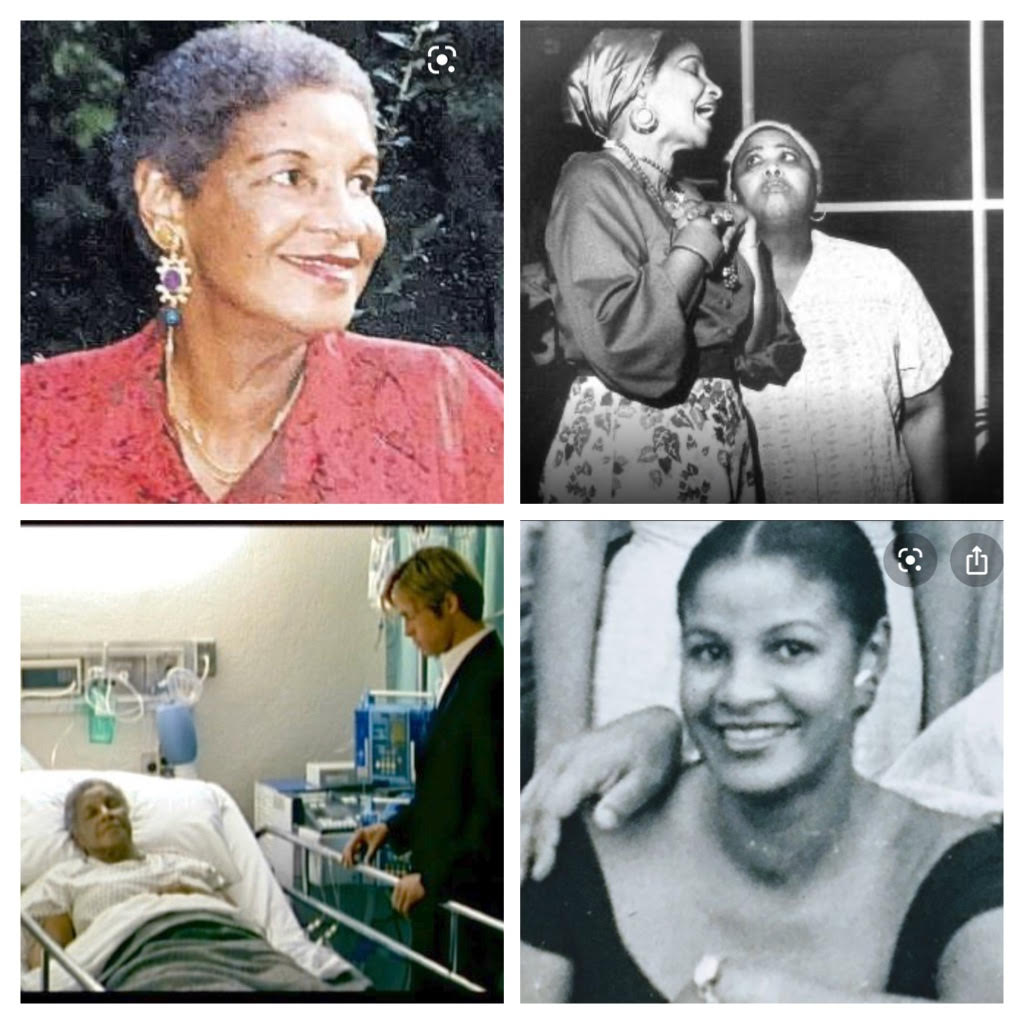 Jamaica Gleaner pics
KEDIESHA PERRY
(Observer writer)
Lois Kelly Miller, born Litchfield Kelly , died recently at her Gordon Town home in St Andrew. She was 102.
An outstanding stage and screen actress, she was exceptional, she performed on stage with the late and esteemed Louise Bennett , she acted in 13 pantomimes and co-wrote 3 of those, a fixture in the Little Theatre Movement and National Pantomimes, she played a role in the Hollywood movie Meet Joe Black along side Brad Pitt and Anthony Hopkins in 1998.
While sailing from London to Jamaica in the 1940's the ship she traveled on was hit by an enemy torpedo, Lois Kelly survived but suffered burns to her body.
Her father Lewis Kelly was the manufacturer of the popular Kellys Soft Drinks and Syrup in Jamaica.
Lois Kelly one of our national treasures .You have made us proud. R.I.P.
Lois Kelly dies on April 8th. at age 102