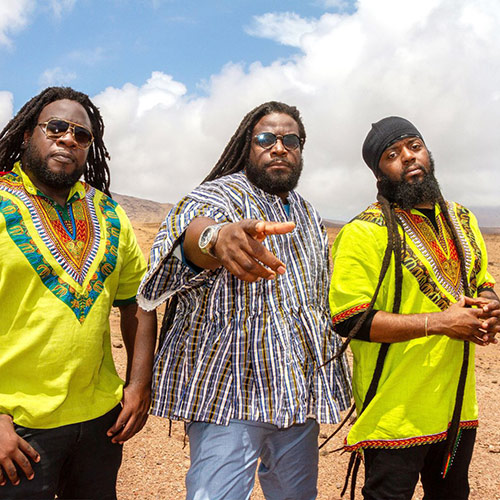 Morgan Heritage is a Jamaican reggae band which was formed in 1994 including five children : Denroy Morgan also known as Peter , Una Morgan, Roy Gramps Morgan , Nakhamyah 'Lukes' Morgan and Memmalatel "Mr. Mojo" Morgan. They have toured internationally releasing several reggae albums. The reggae band made their very first appearance in Reggae Sunsplash in Jamaica. They were subsequently signed by MCA and releasing their first album Miracles. After releasing that album the family moved to Denroy's home in Jamaica. During that period, three family members have left the family group.
Morgan Heritage began working with reggae producers Bobby Dixon and Lyon James releasing their second album called Protect Us Jah. After several years the band came making several albums and touring the world. They later released a single The Return in 2012. Throughout the years Morgan Heritage has worked with many reggae bands and DJs such as Junior Kelly, Luciano and Capelton.
Its been 20 years since the band has been in the music industry. The veteran reggae band releases it album entitled "Family & Friends Vol.1"  with bonus track of live performance as an anniversary celebration of being in the music industry for two decades. The Edition will be will be released this Friday and it will be the first project of Morgan Heritage anniversary released. Interestingly, the group's 2015 album Strictly Roots won the Grammy Award in the Best Reggae Album category in 2016. The band later released the album Avrakedabra, which was nominated for another Grammy in 2018  and in 2019 received a second Grammy.
-K.S
MORGAN HERITAGE EMBRACES FAMILY AND FRIENDS