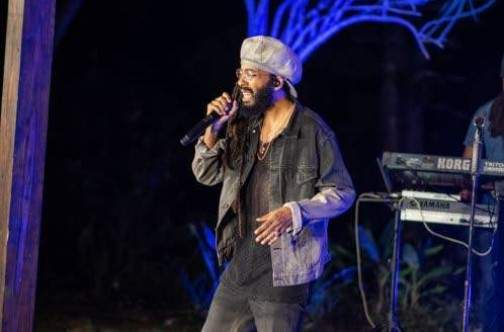 More than 10,000 tuned in to the Appleton Estate's Virtual National Rum Day concert across social media platforms, singing praises to performances by the members of the Protoje-led In Digg Nation Collective last Sunday.
Following the brand's bottle and packaging re-launch earlier this year, the event was staged at The Habitat in Gordon Town, St. Andrew. The virtual show which started at 7pm featured Protoje as well as performances by Lila Iké and Sevana. The National Rum Day activities and the concert were streamed on the brands local digital pages and also its Cayman Island social media account.
If you only knew by Sevana started the show that was followed by Blessed from her recently released EP Be Somebody. She closed her set with Mango after a few words about her faith. The next act came from the sound of Lila Iké starting with Solitude. She followed up with an emotional performance in Forget me and Thy Will. The patriarch of the contemporary reggae collective Protoje himself closed the show.
Taking the audience on a musical journey, the Grammy-nominated reggae singjay started with a unique rendition of Who Knows, then treating them with some new records such as Same So from his upcoming album In Search of Lost Time which he duet with Sevana. The set also included Like Royalty before closing with the hit song Blood Money. In Search of Lost Time is scheduled for release on August 28.
The Virtual National Rum Day concert was among a slew of activities slated for Appleton Estate's National Rum Day celebrations. Others included a 'Masterclass' presented by Master Blender Joy Spence; A Tami and Wayne Mix off with singjay Wayne Marshall and media personality Tami Chynn; and a 'Make Your Mix with Randeen' mixology session.
National Rum Day Concert Viewed By Thousands