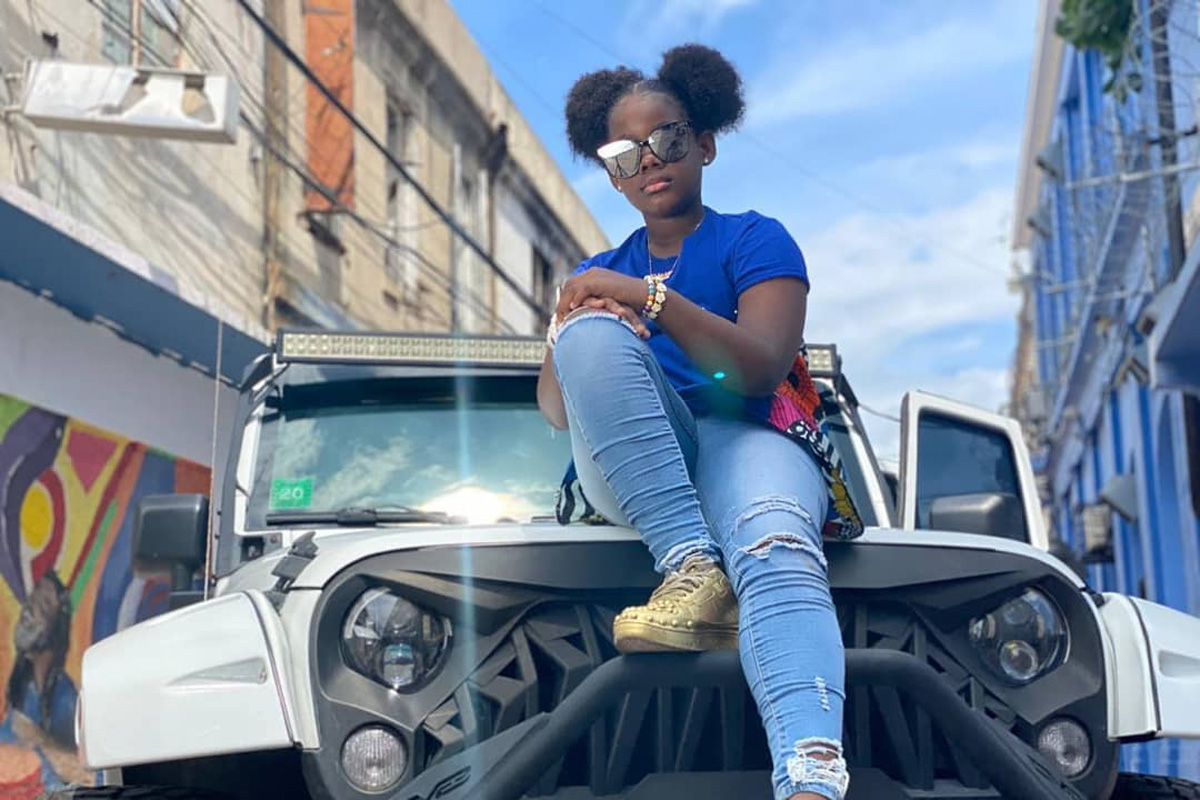 Octavia, whose birthname is Ashiek Muir is now dominating the music industry in a similar fashion of her father; I-Octane. Octavia came up with her stage name by combing the "Oct" from (Octane) and attached "avia" which resulted in Octavia; the female version of Octane. The daughter of the popular singjay is 11 years of age and started as young as 5 years old by writing songs and poems. I-Octane later came to the realization that she wants to emulate him. Immediately he began supporting her as much as possible so she can be a star just like he is.
It was just a month-ago since the young star released "Escape" featuring Banxx on the Good Good Production Label which was topped off with a music video. As a student of the Kemet Massai Academy in Portmore, her father tried to convince her to write songs about toys and dolls. Instead, she went ahead and wrote about social issues. Her publicist stated that she wants to inform and teach people hence her songs focus on real life issues. Octavia is currently signed to her father's Conquer the Globe label and is being managed by Bling Blang. "Internet" was her first official song which was released six months ago. She is now in the process of completing her six-song EP which is scheduled to be released in 2021.
            The singjay's daughter  has performed along with her father on several occasions. She performed at  shows such as St Ann Kite Festival, Portland Jerk Festival and Rebel Salute. At Rebel Salute, she performed her song "Mi No Trust Some Boy" and also at Jerkfest. She received a lot of support from her audience.
-T.W
OCTAVIA ASPIRES TO BE LIKE HER FATHER I-OCTANE