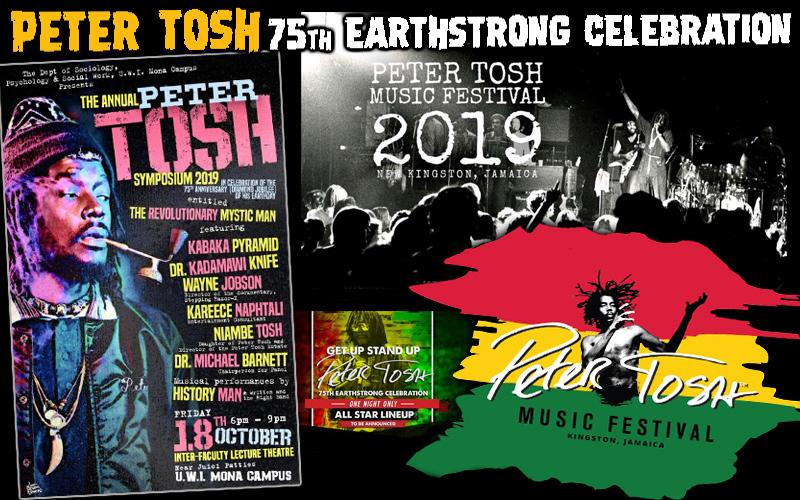 October 19, 2019
The annual Peter Tosh Tribute Concert returns to The Peter Tosh Museum at the Pulse Center in Kingston Jamaica on Saturday, October 19th, 2019, to celebrate the 75th Earth Strong of Peter Tosh.
Tickets are FREE to anyone who visits the Peter Tosh Museum between October 8 and October 18, 2019.
Peter Tosh was born Winston Hubert McIntosh on October 9, 1944, in Grange Hill, Jamaica. Raised by his auntie, he ventured out from home in his initial adolescents and set out toward the ghettos of Kingston, Jamaica, known as Trenchtown. Like many of his fellow young aspiring musicians, he discovered his approach to Joe Higgs, a neighborhood performer who offered free music exercises to youth. It was through Joe Higgs that Peter Tosh met his future individual bandmates, Bob Marley and Bunny Wailer.
PETER TOSH
ALL-STAR LINEUP
ANDREW TOSH
KY-MANI MARLEY
BUSHMAN
DUANE STEPHENSON
WARRIOR KING
RICHIE SPICE
KEN BOOTHE
SAMORY I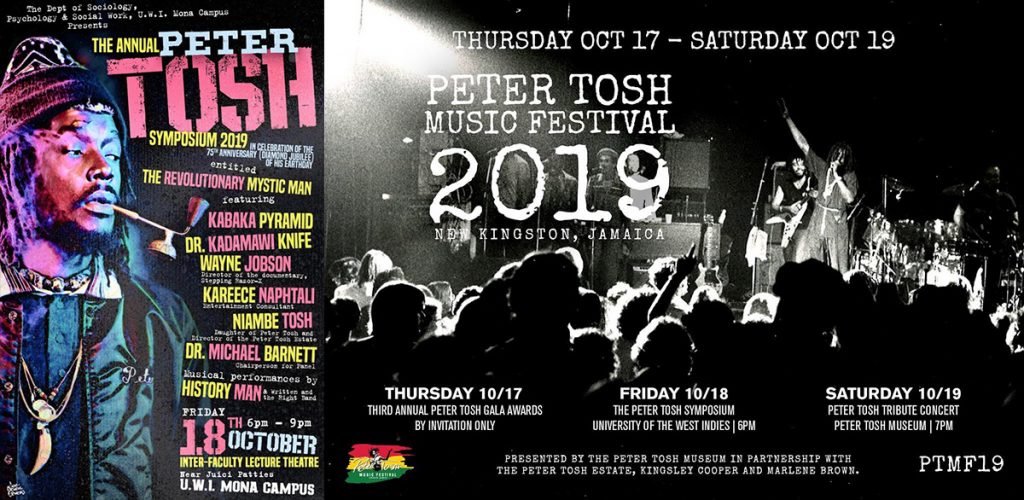 PETER TOSH MUSIC FESTIVAL 2019