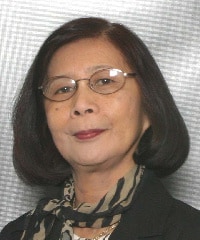 Pat Chin of VP Records is scheduled to release an autobiography on March 20,2021. The 83 year old is co-founder of Randy's Record Label and VP Records. VP Records was started some 42 years ago in 1979 and today is the largest distributor of reggae music worldwide. The company has offices in South Florida, London and Jamaica.
VP Records has had many successful ventures including albums and megahits from several reggae artiste such as Garnet Silk, Sean Paul, The Wailers and Beres Hammond among others.
The memoir, Miss Pat- My Reggae Music Journey shares Pat Chin's wisdom about the music industry as well as the successes of VP Records since inception.
A true Jamaican and lover of reggae music Chin continues to tremendously impact reggae through VP Records while residing in Queens, New York. Pat Chin and her family had migrated to the United States in the 1970's.VP records now has two of Miss Pat's sons as well as her daughter, Angela as senior administrators in the company.
The book is available online through pre-release.
~T.M
REFLECTING WITH PATRICIA "MISS PAT" CHIN OF VP RECORDS