Jamaican born Romain Virgo also known as the" Love Doctor'' ,  Hails from the community of Stepney in the Parish of St. Ann. Romain first came unto the musical scene at a tender age when he entered the All together Sing competition in 2006, along with his schoolmates. Then couple years after some more exposure on the musical platform and believing in himself, he entered The Rising Stars  2013 Competitions where was victorious. At the age of  only seventeen years old, Romain not only captured the hearts of mature audiences back home but the hearts of music lovers across the world.
Romain has ensured that he is a current and relevant figure in the entertainment  fraternity with his very own signature style and flavor. He can be classified as one of Jamaica's finest singers and songwriters and a force to be reckon with in the global music industry. Over the years Romain as gained great recognitions through his chart topping hits such as ''Don't you remember", "Mi caan sleep "just to name a few of his hit songs.
His 16 tracks album title "Love Sick" produced by VP Records alongside Vikings Productions is set to be released  on March 30th 2018, This album take us on a personal  journey for Romain's  relationships throughout the years, so fans will be afforded the opportunity to look at things through Romain's experiences, which is bound to be an amazing musical experience.
The upcoming tour is inclusive of appearance in the United Kingdom,Holland and Switzerland. Later this year he will embark upon his United States tour which is also in the pipeline.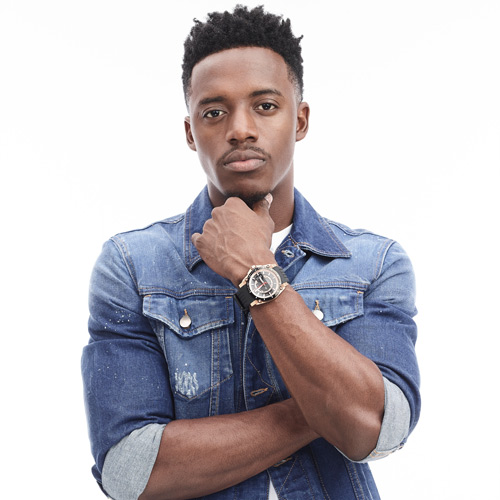 These are the dates to mark on your calendars to see the" Love Doctor" Romain Virgo live in concert for his upcoming Tour.
1. April  01   Amsterdam                                                    Netherlands
2. April 4     02 Institute 2                                                 Birmingham ,UK
3. April 5      Band on the wall                                           Manchester, UK
4. April 6      Wardrobe                                                       UK
5. April 7      Leeds                                                               UK
6. April 8     Tramshed                                                        Cardiff ,UK
7.April 9       Scala                                                                  London , UK
8. April 11     De Oosterpoor                                                 Groningen , netherland
9. April 13    Rote Fabrik Aktionshalle                               Zurich, Switerland
10. April 14   Kaseme                                                              Basel, Switerland
11.June 23    Sierra Nevada world Music                            Festival Boonville , CA
12. August 09 Seepark Linzgau                                             Pfullendorf , Germany
13.August 25 Gaasperpark                                                      Amsterdam  , Netherlands
Reggae sensation Romain Virgo tours the United Kingdom; Album 'Love Sick' to be released April 1st