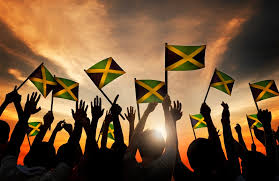 Over the past 57 years the period between the last weeks of July and the first half of August, highlighted on Independence Day August 6, has been a period of massive celebration in Jamaica as the nation celebrates its independence. This year, as most festival celebrations, Independence will be celebrated virtually due to the COVID-19 pandemic.
A National Independence Church Service was held virtually on August 2 which attended by Minister of Culture, Gender, Entertainment and Sport, Olivia "Babsy" Grange; president of the Senate, Tom Tavares-Finson; custos of Kingston, Steadman Fuller; education state minister, Alando Terrelonge; and Andrew Ellis of Portmore Church of God in Jamaica and more.
There will be the 'Independence Spectacular' virtual edition of the Grand Gala on August 6. The theme for this year's celebrations is 'Resilient and Strong…Let's Celebrate Jamaica 58'.
The 'Spirit of Independence' competition will be special focus in this year's celebration. It will be a way where Jamaicans can still be involved in celebrations despite the pandemic. Municipal corporations, business places, government offices and private residences are encouraged to demonstrate the spirit of independence by decorating their surroundings in the national colors in elaborate and eye-catching designs.
Prizes will be awarded to local Jamaicans and the diaspora in the categories: Best Decorated Town Centre, Best Decorated Business Place, Best Decorated Government Office, Best Decorated Private Residence, and Best Diaspora Community Celebration.
A special category for Best Media Celebration, for media houses which display the spirit of Independence not only visually, but through their content.
Let us come together as a nation as we celebrate Jamaica 58.
RESILIENT AND STRONG FOR JAMAICA 58TH