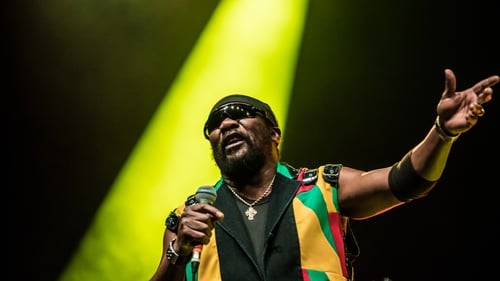 Toots Hibbert, leader of the reggae and ska band, Toots & the Maytals, remains in an unnamed Corporate Area medical facility as a result of experiencing respiratory problems over the weekend. Established in the 1960s, Toots and the Maytals contributed to the rise in popularity of Reggae music. "Do The Reggay", its 1968 single was the first song to make mention of  the word "reggae", naming  the genre and introducing it to a global audience.
Pomps and Pride, Bam Bam, Sweet and Dandy and Monkey Man are some of the group's popular songs. Just recently Hibbert participated in the annual Festival Song Competition, which has achieved success three times. Not long ago he released his latest album "Got To Be Tough" on August 28, 2020.
Toots Hibbert, who is 77 years of age, is currently awaiting his COVID-19 test result which was taken at the University Hospital of the West Indies in St Andrew on Sunday, August 30, 2020. We hope for the best and that he has a speedy recovery.
-T.W
RESPIRATORY PROBLEMS LINGER OVER TOOTS HIBBERT'S BODY