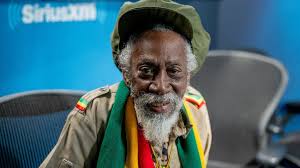 The final resting place for Bunny Wailer is set to be the 142 acres Dreamland on the border of St. Thomas and Portland. his body will be laid to rest at a secret location on the property.
The property was named Dreamland after one of Bunny Wailer's songs which spoke of repatriation and was a rework of El Tempo's My Dream Island.
One of the members of the iconic reggae group "The Wailers", Bunny Wailer was a private person in life and after death so will he remain, as the public will not be given information on where exactly on the property Wailer will be interred.
The date for his burial is yet to be set.
~T.M
RESTING PLACE FOR BUNNY WAILER IS THE "DREAMLAND".