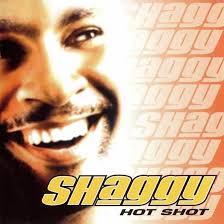 Shaggy's diamond- selling album Hot Shot is celebrating 20 years and the artiste has decided to drop a brand new album titled Hot Shot 2020 to commemorate this anniversary.
The original Hot Shot album was released in 2000 and topped the Billboard 200 albums in America and the UK. It was certified diamond for sales of more than 10 million copies and earned gold and platinum certifications in other countries. Hot Shot helped to bring dancehall to mainstream audiences
Updated versions of Shaggy's biggest hits along with a number of never before heard tracks are featured on the album. Shaggy celebrates his journey on Hot Shot 2020 with some updated original songs namely, It Wasn't Me, Angel, Luv Me Luv Me taking them turbo and many more. The songs retain their original energy while bringing different vibes and exploring new sounds.
Hot Shot 2020 has features such as Under the Sea from Disney's The Little Mermaid, Primavera featuring Sting, Angel featuring Sting, It Wasn't Me featuring Rayvon, Luv Me Luv Me featuring Amber Lee, Hey Sexy Lady and more.