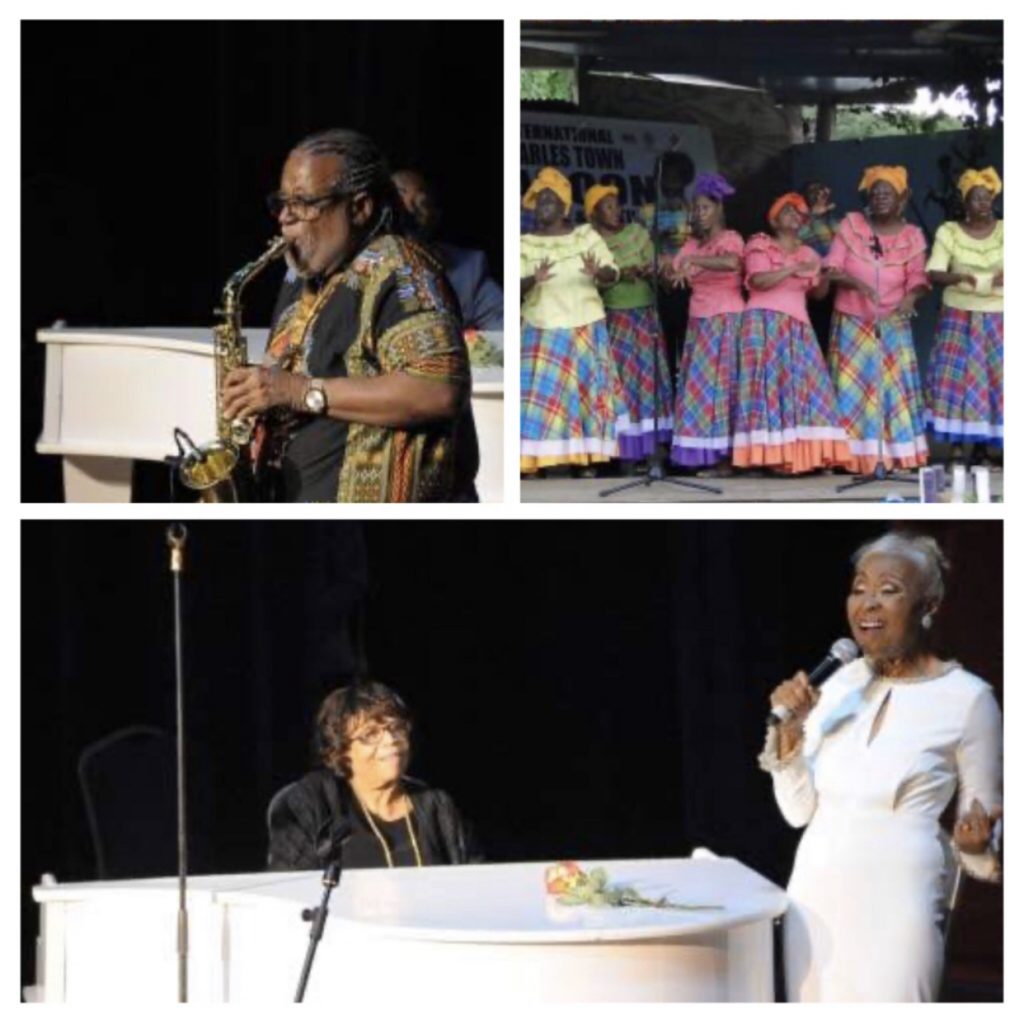 Yasmine Peru(Senior Gleaner writer)
 The tenth and last staging of the Simply Myna Cabaret Showcase was held to a packed Coutleigh Auditorium in New Kingston on Saturday March 7,  Myrna performed several hits including 'Youre still my Honey' written by Bob Andy, we were also treated to a few numbers from an album recorded with (The legendary Clement Dodd) Studio one , with her mix of Jazz and Blues performances as always electrifying , decked out in some of the most classiest outfits, Dr Myrna Hague, her band, led by Desi Jones was in full form and in true Myrna fashion the audience became a part of the concert .
Performances by The Cari-Folk Singers ( guests on the very first Concert) were back with their slew of Folk songs that went over very well with the audience.  Dean Frazers expertice on the horn to the Grammy winning Paul Simons 'Diamonds on the Soles Of her Shoes' with the backing vocals of The South African Group Ladysmith Black Mambazo was true excellence. Dean has performed four times in concert with Myrna on her Simply Myrna concerts , guests were invited on stage including Dr. Marjorie Whylie , Chris Mc Donald and Astley 'Grub' Cooper of Fab 5 fame .
As always her mom was in the front row cheering her on . Myrna remarked in an interview with The Gleaner "I'm not retiring "and credits her youthful appearance and energy to eating well exercising and prayers. I'm sure we'll be hearing from this lady soon.
Part proceeds goes to The Sonny Bradshaw Foundation
Simply Myrna Ends after 10 Years in Concert