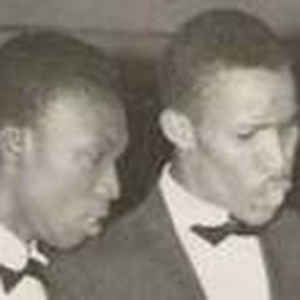 Discogs pic.
Yasmine Peru/Senior Gleaner Writer
Jamaica has lost another musician in Eddie Parkins who, along with Alton Ellis in 1960, recorded what would become one of the biggest hit chunes ever 'Muriel' , passed away in New York recently he was 75 years old . He worked as a Fireman at the Palisadoes International Airport (Norman Manley Airport) in Kingston back in the day, he won the Colgate Palmolive talent contest and moved to New York, where he made an appearance on the favored Ed Sullivan Show.
'Muriel ' became a chart topper in Jamaica and the UK, and is touted as one of the biggest R&B songs ever recorded in Jamaica. Parkins continued singing, as a solo artiste, his recordings includes 'Good Good Loving and Music Food of Love'. He was also the lead singer for a band, which was very popular at the time.
Singer Eddie Parkins dies