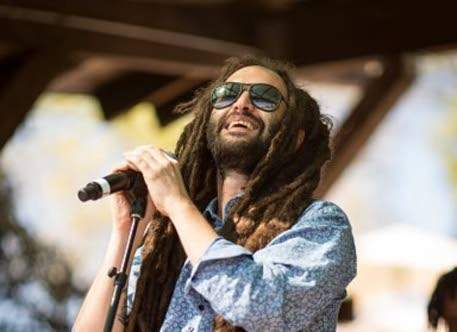 The Wailing Souls was the roots-reggae group of choice for young Italian Alborosie. The distinctive harmonies on songs like Jah Jah Give Us Life and War set and influencing tone for the young artiste. The 1992 hit Shark Attack stood out for Alborosie and 'Soul' which was recently covered on the duos Back A Yard album which he also produced.
Being released on Greensleeves Records, their version of Shark Attack was released in late July. Back A Yard is set for release on August 28, 2020.
The set was recorded in Kingston at Alboroise's home studio which is equipped with vintage equipments to give the perfect old-school sound he wanted for the stalwart group which comprise of Lloyd "Bread" McDonald and Winston "Pipe" Matthews. They have been together since the early 1990's.
Bassist Errol "Flabba Holt" Carter, who recorded with the Wailing Souls in the 1980s at Channel One studio, reunited with them for Back A Yard. Fellow bassist Mikey Fletcher and keyboardist Othmar Campbell also worked on the album.
Hardcore fans of the Wailing Souls identify them mostly with songs like Jah Jah Give Us Life, War, Bredda Gravalicious and Firehouse Rock, but it was Shark Attack which was a huge 'hit that hit the mark for young Alberto D'Ascola now known as Alborosie. Loving the sound and the music so much, he decided to bring his new world to theirs of the past.
A native of Sicily, Alborosie first came to Jamaica in 1993, visiting from time to time before finally settling in 2000 where he recorded his first song, a cover of the Wailer's Burning and then Looting which was accompanied by Ky-Mani Marley. Alborosie is one of reggae's strongest touring acts thanks to tracks like Kingston Town, Jah Jah Blessing (with Etana) and Herbalist. Island Girl, the Wailing Soul's previous album was released in 2017.
SOUL TRIBUTE FROM ALBOROSIE