Omar Riley popularly known as Tarrus Riley, Born on April 26, 1979 in Bronx, New York and raised in Jamaica is a musician affiliated with the Rastafarian community and has been active on the musical scene since 2005 to present. He got his breakthrough when he released hit singles  such as "She's Royal" and "Beware".
Riley's songs demonstrates his great connection with Jamaican heritage and lifestyles, while delivering his unique sound and style to his craft. His strong stage presence has given him crossover appeal and marks him as a force to be reckoned with on the international Reggae scene.
It comes at no surprise that Tarrus Riley, was selected to headline this year's staging of 'Reggae in the Park', one of the key entertainment events at Antigua Sailing Week that commences on May 1,2018. The organizers are expecting massive turnout for what will be the ninth edition of the Reggae in the Park event when sailors and reggae lovers come together at the historic, Nelson's Dockyard in the country's capital.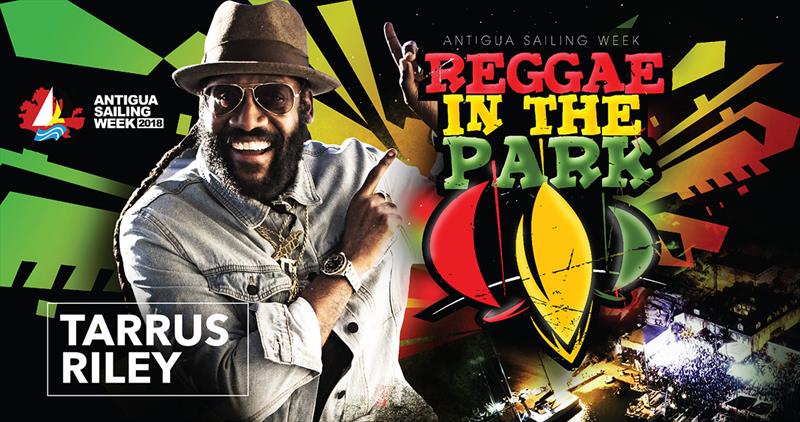 Antigua Sailing Week Event Manager Rana Lewis expressed in an interview that Tarrus Riley's positive and uplifting lyrics on offer, is exactly the vibe that they would want patrons to experience on the night of the show.
Two of Antigua's most popular bands will also be featured on the evening, the Spirited Band, featuring cricketing legend Curtly Ambrose along with The Strays, will complete the evening's line-up.
The concert started in 2010, and has over the years continue to grow from strength to strength seeing as much as 4,000 patrons coming to the event.
It has also seen the likes of other renowned great Reggae performers including Damian Marley, Third World, Maxi Priest, and Shaggy among others.
Tarrus Riley set to deliver at Reggae in the Park in Antigua