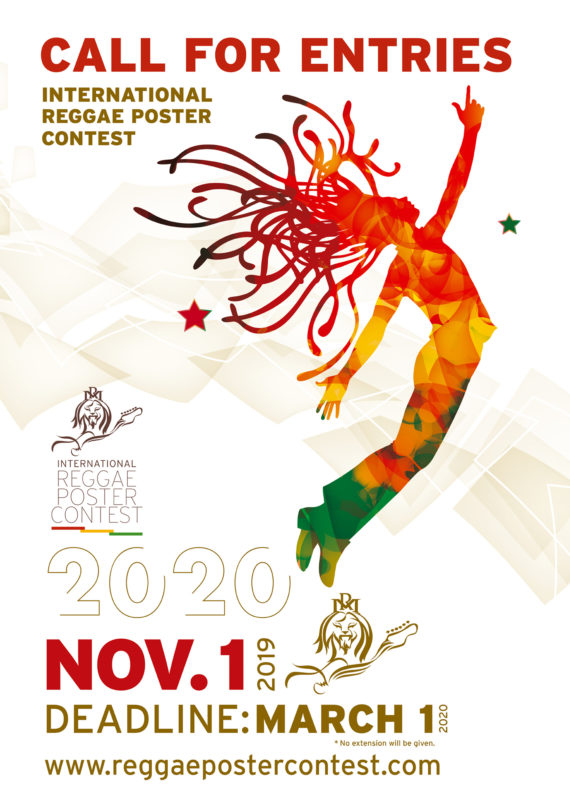 The contest for 2020 will open for entries as of November 1, 2019 , until March 1, 2020. Papaefstathiou warned that there will be no extension on this end date. The best 100 posters will be chosen by a jury board containing global structure experts following a voting procedure between March 15 to April 20. This panel contains 15 experts including one Jamaican, Andre Hutchinson. Different judges for this round are drawn from Paraguay, Ecuador, Mexico, Venezuela, China, Poland, the United States, the United Kingdom, Greece, and Japan.
Following this narrowing down of entries to 100 posters, a separate 11-member panel will settle on the eventual winner. This panel incorporates one Jamaica, Susan Lee Quee. The other sets of adjudicators are drawn from Canada, Greece, Zimbabwe, Mexico, the United States, Cuba, Iran, Switzerland, Denmark, and Bolivia.
The eventual winner will get an outing to the Rototom Sunsplash reggae celebration in Spain; a cover feature and exclusive interview in IRIE magazine; the Down in Jamaica box set by VP Precedents; a bundle of textual styles worth €500 from Parachute Typefoundry; and a selective, carefully assembled wood item from Alpha Institute's woodwork shop, made by its students.
The International Reggae Poster Contest opens November 1, 2019, for entries to be judged next year