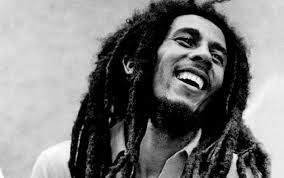 Robert Nesta Marley, the Jamaican musical icon. His reputation stretches beyond borders. This as yet again proven to be true with another musical slated to open in June 2021 at the Lyric Theatre in London.
Having a career that spanned nearly two decades Robert Marley has dominated several charts even after he died at the age of 36 in May of 1981, nearly four decades ago. The musical entitled "Get Up, Stand Up!, follows several musicals of its kind. One such being "Three Little Birds", in 2015 by his daughter Cedella Marley. This musical was later renamed "One Love".
Bob as he was affectionately called has left behind a catalogue of music, which, Playful Productions, director Clint Dyer and Writer Lee Hall intend to use to further enhance and represent the rebellious spirit of the Reggae icon.
Dyer who has some Jamaican heritage,has served in many positions in the film and theatre industry. Dyer not only has experience as a writer but also an actor and director.
Arinze Kene is the only member of the cast to be named thus far. Kene has a number of performances under his belt. He has been nominated for the Olivier Award for his work in the critically acclaimed "Misty".
With such expertise being placed into this musical one can look forward to another captivating spin off to Robert Nesta Marley's life,career and impact on the world. After all the musical will be taking place in London where the record label, Island Records,Bob was last signed to, has its headquarters. Bob Marley's highly revered album Exudos, was recorded in London. And let us not forget his Live! Concert in 1975 at the Lyceum Theatre in the city of Westminister, London. With this said what better place to host yet another musical of this magnitude.
~T.M
THE LEGEND CONTINUES. GET UP, STAND UP!