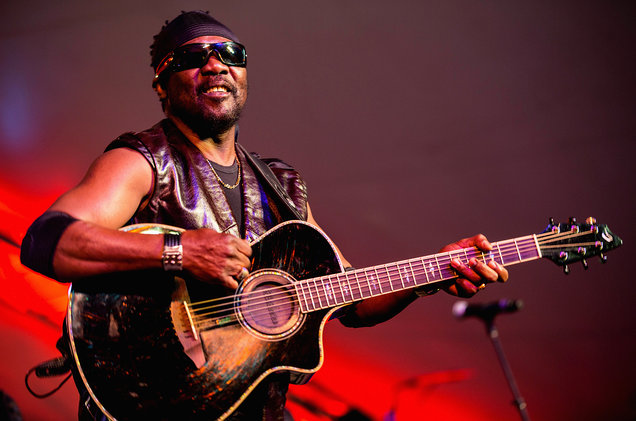 Frederick Nathaniel "Toots" Hibbert, O.J. is
a Jamaican singer and songwriter, known as
the leader for the reggae and ska band Toots & the
Maytals.
Hibbert was born in May Pen, Clarendon, Jamaica,
the youngest of seven children, he grew up singing
gospel music in a church choir. He is not related to
Joseph Hibbert, an organizer of Rastafarianism. Toots
moved to Kingston as a young person in the mid 1960s,
met Raleigh Gordon and Jerry Matthias, and formed The
Maytals.
The Maytals wound up one of the more well-known
vocal group in Jamaica during the 1960s, recording with
producers Coxsone Dodd, Prince Buster, Byron Lee,
Ronnie Nasralla, and Leslie Kong.
Toots Hibbert's achievement includes winning
Jamaica's National Popular Song Contest multiple times
with song Toots wrote: in 1966 with "Bam Bam", 1969
with "Sweet and Dandy" and 1972 with "Pomps and
Pride".
Toots Hibbert is considered a legend on the
Jamaican musical landscape.