Last month, I looked at artists who managed to climb music's proverbial mountain, but never quite reached the heights their talents would have led us to believe, despite possessing stout catalogues. This week it's time to explore musician who barely moved higher than said mountain's base once they began their climb.
This is not to say the artists on the list were not good enough. Some are bonafide legends in the game who helped pave the way for newer generations of artists to make their names internationally, while most were legitimate talents that possessed strong potential, but for some reason or another, could not fufill it.
Potential Kidd- Kicking things off is the most recent artist branded with one-hit wonder tag, Potential Kidd.
In 2012, when the Dancehall community was looking for artist to step up and produce more hits in the wake of Vybz Kartel's incarceration the year prior, the Trench Town native came out of the woodwork and produced arguably the most popular song that year, A Yah So Nice. With a intro full of whispers and a number of catchy, yet quirky punchlines, Potential Kidd became an instant star, His chorus widely infiltrated Jamaican pop culture to the point fellow artists, media personalities and other public figures were using it and even and even landed him endorsement deals, albeit short lived deals.
So after such a hot start, why did he cool off so quickly? First off, he followed up with songs that sounded awfully similar to A Yah So Nice, which certainly did not endear him to the masses in terms of his originality, or lack thereof. However the biggest deterrent in his career was the apparent mismanagement of his career. In July 2012, he was accused of scamming American a promoter, which he vehemently denied, suggesting his manager stole money sent to him for an upcoming show. Additionally Potential Kidd accused said manager, his cousin, of stealing over JA 10 million from him, allegedly pocketing tour money and booking shows without his knowledge.
In summer of 2013, he vowed to rebuild his career from scratch, so it maybe too early to write him off. But considering the fact he hasn't put out much material since then, that one-hit wonder looks likely to stick with him for quite a while.
Nanko- Remember when Downsound Records presented this Spanish Town native to the masses in 2005?
With smooth vocals and an affinity for lovers rock, Nanko bursts onto the scene with Lucky You ont the classic Sweet Sop Riddim, which in this humble writer's opinion, was the pick of the litter on that compilation. He was gaining strong airplay locally with the song later released his follow-up single, Loco Amor (Crazy Love) which sounded like one of those 'take you to paradise' type songs, which like its predecessor, topped some local charts. He certainly possessed the imagination and lyrical clarity to make a successful career for himself.
'Click here to listen Lucky You by Nanko'
In 2007, Nanko suddenly disappeared, leaving Jamaica for the United States to live with family while in the midst of an ugly contract dispute with the Josef Bogdanovich-led Downsound label. Since then, he's largely been a novice in the mainstream, recording singles, as well as recording a 15-track album in New York that was nver released. He's believed to be living in Mandeville as he tries to revamp his career.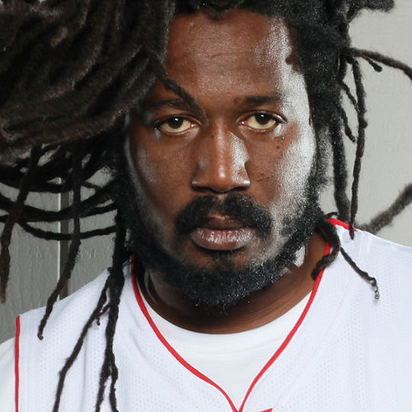 Jahmali– A powerful voice and obvious love for his craft, Jahmali originally tried his hand at Dancehall before being introduced to Rastafari by Reggae legend, Tony Rebel.
The move turned out a success, and after dabbling in the music scene with a few conscious hits, including his feature on Buju Banton's Mother's Cry, he made a name for himselfin 1998 with the moving hit single, El Shaddai, which gained him popularity across the airwaves and remains a fan favourite to this day due to its spiritual message and perfect combination of his sound and the background vocals.
'Click here to listen El Shaddai by Jahmali'
After dropping this gem, he dropped creditable efforts such as Cry For The People, Real Issues, and Politics, but never garnered the acclaim he received for El Shaddai and became relatively absent from the music scene ever since.
VC– In 2001, Valton Cragie, more popularly known as VC carved his name in Reggae folklore with the classic, By His Deeds, which spoke about people who went down the wrong path and failed to think about the consequences that could reach them.
'Click here to watch By His Deeds by Valton Cragie'
The song was powerful and remains popular to this day. But much like the first three entries on the list, VC disappeared from the three altogether until 2006 with his release Judgement Day. These days the singer sports locks, a far cry from the bald head he rocked when he debuted and still tours, often keeping his fans updated on his musical progress via Facebook.
Shalom– In the final year of the last millennium, Reggae singer Steve Harper more popularly known as Shalom seemingly started his ascendancy to stardom after dropping the smash hit, Baby I've Got News For You.
The love ballad was shimmering as his pitch perfect vocals made the song standout as one of the biggest hits in Jamaican music that year.
'Click here to listen Baby I've Got News For You by Shalom'
But, as is the theme with this list, Shalom was gone in a flash absent from the music scene until the mid-2000s when he released a gospel album; suggesting his departure from the spotlight was needed for personal discovery. His whereabouts remain a mystery to this day, but Baby I've Got News For You will always remind us of his talents.
Jah Mason– An accomplished veteran who still makes music and tours on a regular basis, Jah Mason is a well respected member of the industry; known well for his conscious lyrics.
A hit collaboration with Jah Cure, Run Come Love Me soon followed, but despite dropping a plethora of albums since My Princess Gone, he was never again able to match the exploits of the popular single despite putting out consistently decent material over the years.
'Click here to watch My Princess Gone by Jah Mason'
However, it's safe to say that he has not achieved the heights he reached since his chart-topping lovers rock anthem, My Princess Gone. The song told a great story of heartbreak and relationship troubles, with the singer showcasing his unique, raspy voice and seemed poised to join the likes of I-Wayne, Warrior King and others who were making big names for themselves at the time.
A hit collaboration with Jah Cure, Run Come Love Me soon followed, but despite dropping a plethora of albums since My Princess Gone, he was never again able to match the exploits of the popular single despite putting out consistently decent material over the years.
Althea and Donna– A two girl group featuring Althea Forrest and Donna Marie Reid, the singers were just 17 and 18 respectively when they dropped the classic Uptown Top Ranking in 1977, a response to another classic single, Three Piece Suit.
'Click to watch Uptown Top Ranking by Althea and Donna'
The Joe Gibbs-produced song topped the U.K charts and made them popular prodigies. But as quickly as they started to ascend, the duo split in 1979 and disappeared without a trace. Nevertheless, Uptown Top Ranking remains a popular song at retro themed events and on the airwaves and has since been covered or remade, as it was by Kris Kelli in 2004.
Dawn Penn– One of the true pioneers for women in the music industry and a true testament of persistence and patience, Penn waited over two decades before she finally hit the proverbial jackpot.
In 1967, Penn recorded the single, You Don't Love Me, produced at the legendary Studio One label by Coxsone Dodd. After a few other efforts she left the music industry altogethetr in 1970, seeking new life in the U.S Virgin Islands, where she lived for 17 years until moving back to Jamaica, citing racism she regularly experienced in the country.
Upon her return to her native land, Penn tried again to make her name in the industry and didn't see much progress until 1992, when she was invited to perform You Don't Love Me at Studio One anniversary show and impressed so much that producers, Steely & Clevie, who were backup singers that night, encouraged her to re-record the single for their greatest album, Steely and Cleevy Play Studio One Vintage. With a few adjustments, the song was released a year later with the alternate title, No, No,No topping the charts in Jamaica while achieving creditable chart success in the U.K. and across Europe.
'Click to watch No, No, No Official Video by Dawn Penn'
Though Penn has largely shield away from the spotlight since, bar her performance of No,No,No at the 2013 BET Awards, her song her song remains one of the most popular songs ever produced by a Jamaican and has been remixed by countless artists, including Eve and Stephen Marley, Damian 'Jr Gong' Marley, Jae Millz and Ghostface Killah.
Despite the one-hit wonder tag, Penn remains a legend, helping pave the way for female singers and deejays, past and present, to crossover. To that, we salute her.
Millie Small– Before the world got to know Bob Marley as the symbol of Jamaican music, the first true crossover star from Jamaica was a then 18-year old from Clarendon by the name of Millie Small.
In 1964, Small remixed the Brabie Gaye classic My Boy Lollipop with elements of ska and pop, instantly skyrocketing to super stradom in the process. Small's adaptation of the song reached second on the U.K. and U.S. charts, making her the first Jamaican artist to ever achieve such success. Worldwide, the song sold over seven million copies worldwide and made a global success, even earning her a spot on Around The Beatles, a TV special dedicated to legendary British band, The Beatles.
'Click to watch My Boy Lollipop by Millie Small'
There has long been a dispute as to whether or not Small really qualifies a one hit wonder, considering follow up singles such as Sweet William and Bloodshot Eyes both reached the top 50 of the U.K. charts in 1964 and 1965 respectively.
However, it can't be denied that Small never again achieved the astronomical heights she reached with My Boy Lollipop, largely disappearing from the music scene since the 1970s. Though she's number one on this list of one-hit wonders, by no means is this a black market or deragatory tag. That one major hit created the pathway for countless other Jamaican artists to crossover into the U.S. , U.K. and other top foreign music markets, including the aforementioned Marley.
She was awarded the Order of Distinction in the role of Commander in 2011 and is an idol to many of Jamaica's top female singers, including The Voice winner Tessanne Chin. There's no doubt Millie Small will always remain one of the great trailblazers in Jamaica music.
TOP ONE-HIT WONDERS IN JAMAICAN MUSIC