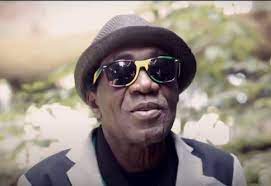 In the era of toast one cannot say they have not heard the name Trinity.
A popular member of toasting during the 1970's, when no song was complete without a toast being incorporated.
Born in Payne Land Kingston as Wade Brammer. He was one of many toasters who emerged after veteran toaster Daddy U Roy. Trinity went on to work for producer Joe Gibbs on several hits during the 1970's for artistes such as Dennis Brown and George Nooks among others.
During the 1980's the toasting arena had slowed and bit but like his counterparts Trinity saw a come back in the 1990's.
Wade "Trinity" Brammer Jr died on April 8 after battling diabetes for several years. He passed away at National Chest Hospital and is survived by two children among other relatives.
~T.M