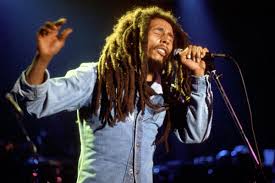 Bob Marley was a Jamaican singer, songwriter and musician who was born and raised in nine mile Jamaica. He is considered one of the pioneers of reggae and is career was marked by fusing ska, reggae and rock steady along with his distinctive vocals and songwriting style. Marley contribution to music helped to increase the visibility of Jamaican music and made him a global figure for over a decade.
In 1977, Marley was diagnosed with acral lentiginous melanoma and in that same year Marley had moved to London, one month after surviving an assassination attempt at his home in Jamaica. He occupied a three-storey home at 42 Oakley Street in fashionable Chelsea.
Bob Marley's influence on British culture will be focus of a one-hour documentary titled When Bob Marley Came to Britain, slated for the BBC2 this month . The film will contain interviews with people who met and knew Marley across the UK, the story of how Britain changed Bob Marley, reveal how Marley's presence helped influence British politics, culture and identity, during a time of massive social and civil unrest in the UK ,a look at Marley's time in Britain: the houses he lived in, football kickabouts in Battersea Park and visits to the UK's growing Rastafarian community, including secret gigs in the North of England and more.
The documentary is produced and directed by Stuart Ramsay, while Karen Gabay produced the story and Mark Robinson of Wise Owl Films is credited as executive producer.
WHEN BOB MARLEY CAME TO BRITAIN: A DOCU-FILM